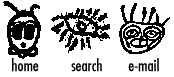 Rock Art

I have a sincere fondness for anything African, so you'll see that the largest collection listed here is from Africa!

African European Australian Asian North American Middle Eastern Modern



San Art - The story of San artistry
Sisters of the San - Three gifs: San Sisters around an animated fire, 27k for all three
Eland - A rock drawing of an eland, 14k
Tassili Women - Two women in a piece from the Tassili in Algeria, 19k
Horse - Blue, oval drawing in color, 6k
Two Men - Two men with spears in color, 19k
Herd of Eland - A herd of eland running, 25k
White Lady - The legend of the Namibian White Lady plus two corresponding jpegs
Line Art - The drawings used for buttons on this site plus more like them! Includes the Mushroom Eaters!

Two Deer - Italy, Two deer running, 3k
Hunting - Italy, Men hunting deer. Urr! Manly!, 3k
Worship - Italy, A person with arms raised to worship the sun, 3k
4000BC - Italy, A group of people, dated 4000BC, 3k
Hunting - Spain, Man hunting deer, 3k
Elephant - Spain, Elephant with a heart, 3k


Hands - A series of hands and sticks, 5k

Chinese Rock Art - A series of Chinese rock art images.
Monster - Kazakhistan, Monster with curled arms, 3k.
Man - Kazakhistan, Man with headdress & pet, 3k.
Bronze - Kazakhistan, Bronze carving, 27k


Masked Man - British Columbia, Man with Mask, 3k.


Eye - Israel, the eye seen on this site as the search button, 3k
Hunting - Israel, a hunting scene, 3k

Take a look at some modern stylings of rock art...
Six Hands.gif - Colored gif of an Anasazi rock imprint, 25k
Lizard.jpg - Colored jpeg of an Anasazi lizard drawing, 11k
Sky.jpg - Three petroglyphs placed against a blue sky background, 12k
Lamp.gif - Kokopelli as part of a lamp!, 31k



This site tended by Ygg
[ Previous 5 Sites | Previous | Next | Next 5 Sites | Random Site | List Sites ]
American Rock Art Research Museum

Last Updated: June 29, 1999 | Ygg's Garden | Gotta write to git. - Mom

Buttons at top left grown by Ygg with help from some petroglyph artists around the world.